Homeopathy
:
Bayerischer Landtag agrees for controversial homeopathy study
Can the use of antibiotics be reduced by homeopathic remedies? That should be tested in Bavaria with a study. The opposition is outraged.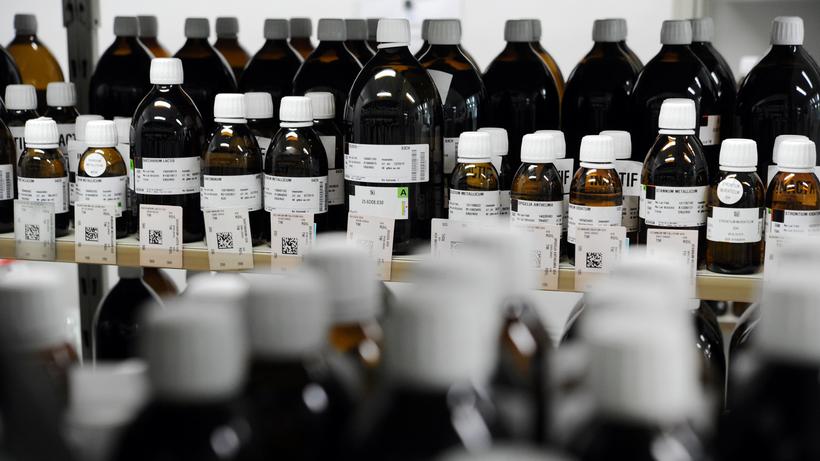 The Bavarian state government wants to be scientifically examined whether the use of antibiotics can be reduced by homeopathic remedies . To this end, the state legislature approved, with the votes of the CSU and Free Voters' governing parties, a request that a medical study should examine how the use of antibiotics can be reduced. At the same time, the role of homeopathic preparations in this context should be examined. 120 MPs voted in favor of the motion, eight more than the coalition itself.
The petition, which was part of a debate on so-called multidrug – resistant bacteria , has been the topic of controversy. Opponents and opponents of the project described the study as superfluous. "The project of the Bavarian state government is negligent, because it suggests already with the question, that homeopathic remedies such as globules could fight multi-resistant germs," ​​criticized Dominik Spitzer (FDP). So far no scientific study could prove that homeopathic remedies alone worked against complaints.
The SPD MEP Ruth criticized the project of the state government. If homeopathy "really has a proven effect, then it is the share of talking medicine, the holistic view of the patient". However, she does not understand that "in severe sepsis, it is only possible to think of administering these globules instead of antibiotics".
CSU MPs, on the other hand, referred to studies that showed that the use of classical homeopathy prevented the use of antibiotics and improved individual infection control. Even in severely septic patients, a study had provided evidence that a homeopathic treatment "could be a useful treatment".
In total, the CSU parliamentary group has submitted five motions aimed at preventing deaths from multidrug-resistant bacteria . In addition to the scientific study on the effectiveness of homeopathy, it is also about the controversial use of antibiotics in everyday life and in agriculture.
Experts cite the increased and in part non-targeted use of antibiotics in humans and animals as a cause for the spread of resistant pathogens . Resistant germs are usually harmless to people with intact immune systems. However, the pathogens can be dangerous for weakened patients, for example in intensive care units. They can cause urinary tract infections or pneumonia and are difficult to treat because of their resistance.